Easter • Sunday, April 09th, 2023
EASTER ORDER DEADLINE • Monday, April 03Th
Lamb Cakes: An Easter Classic
No dessert clearly defines Midwestern holiday traditions quite like the Easter Lamb Cake. While the origins of these kitschy cake creations remain a mystery, herds most notably began forming around the 1950's and soon these little lambs became an Easter staple in many midwestern German and Polish households.
Jarosch Bakery has offered Easter Lamb Cakes since opening our doors in 1959 and we've proudly shared our family's culinary custom with Chicagoland for 60 years. Whether you're new to the Easter Lamb phenomenon or have enjoyed them for decades, one thing is certain: Easter Lamb Cakes are as flavorful as they are fun! **Please note there are toothpicks in the lamb head to keep the ears in place.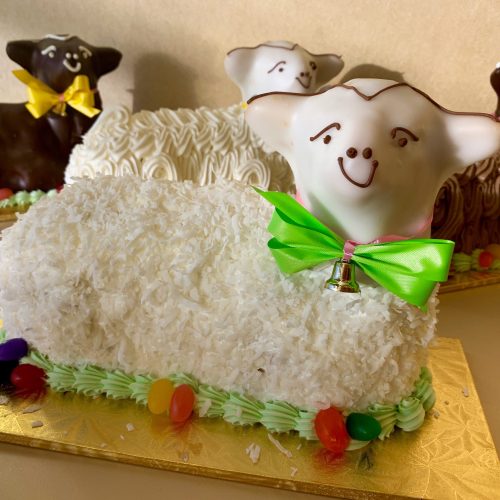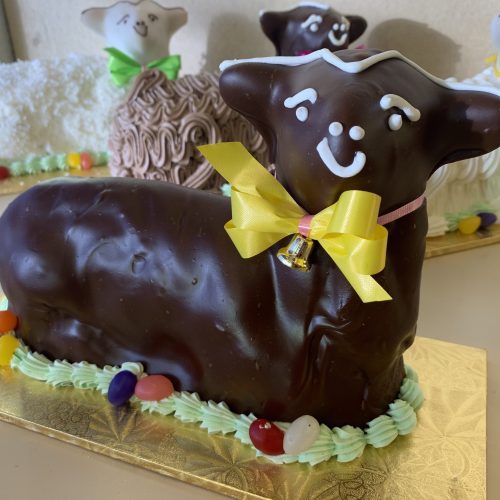 Each lamb is comprised of our scratch-made yellow pound cake-- a dense yet tender dough with a slight hint of lemon to create a brightness that breaks through the richness and sweetness from all the butter and sugar. Choose from a variety of "furs:" Buttercream, Chocolate Buttercream, Colored Buttercream (pink, blue, yellow, or lavender), Chocolate Fondant, or the traditional White Coconut. The heads of the lambs are dipped in melted fondant for a clean, defined finish and tend to be the part fought over the most by the kids!
The Large Easter Egg Cakes have yellow pound cake sliced in half and filled with vanilla buttercream. Each egg is iced in melted fondant (the same icing we use on our iced cookies) and decorated with buttercream rosebuds and an Easter sign. Choose from Pink, Yellow, or Chocolate Fondant.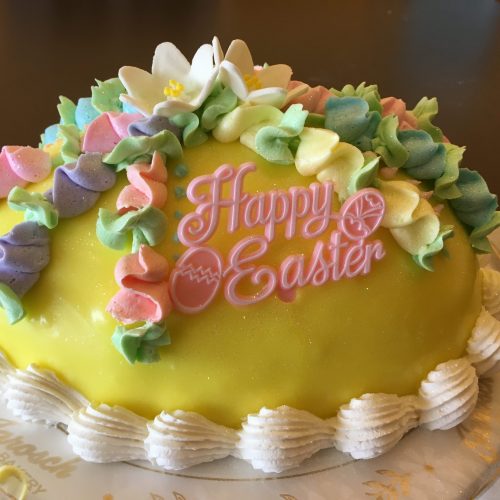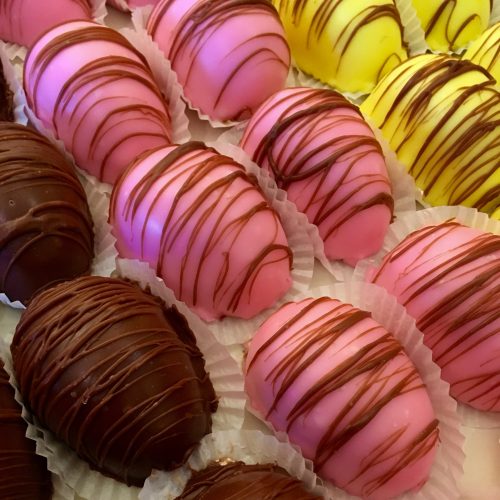 ICED EGG COOKIES 4-PACKS
Egg Shaped Sugar Cookies
Iced with Melted Fondant
1 of each color: Blue, Pink, Yellow, & Lavender
Sold in 4-packs only
SMALL EGG CAKES PRE-PACKS
Yellow Crunch Cake
Butter Cream filling
Melted Fondant Icing w/ Chocolate Drizzle
2 of each color (Pink, Yellow, Chocolate)
Available in PrePacks of 6 (6 for the price for 5)
Pre-packaged Cupcakes (6) 
3 Yellow & 3 Devil's Food
Buttercream topping 
Packaged in a Clear Container 
Available ONLY in Pre-Packs
BROWNIE EGG LOLLIPOPS
Bite Size No-Nut Brownie
Dipped in Chocolate Ganache
Decorated for Easter
Each is Individually Wrapped
HOLIDAY COOKIE BAG
6 Colorful Egg Shaped Sugar Cookies
3 Sprinkle & 3 Sugar Coated
Wrapped together in an Easter cello bag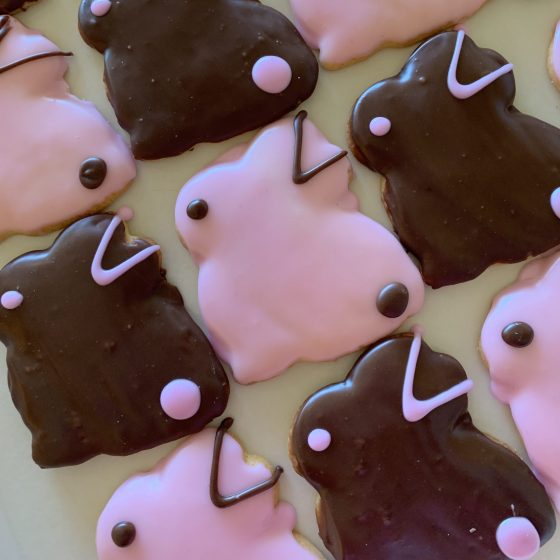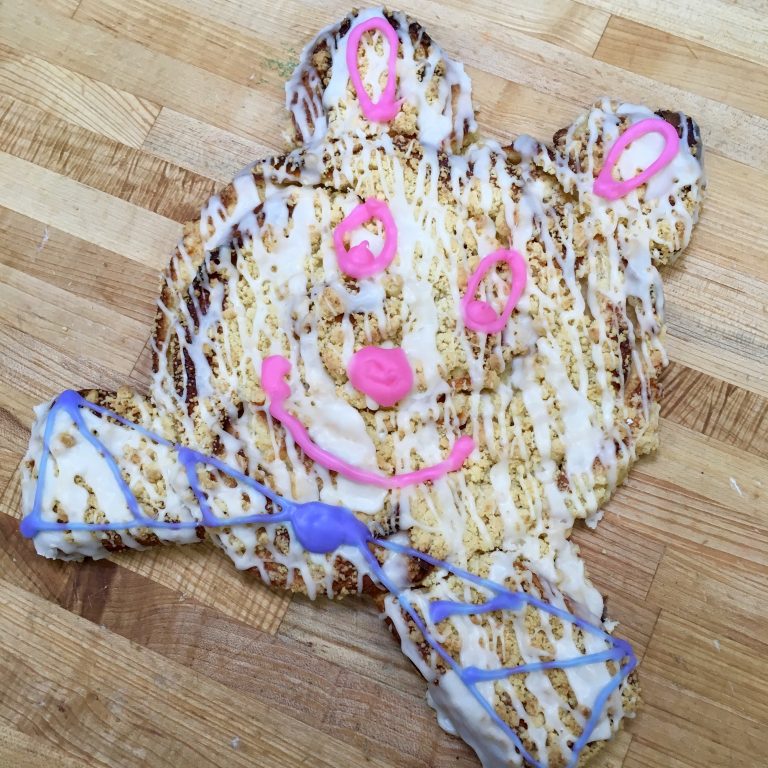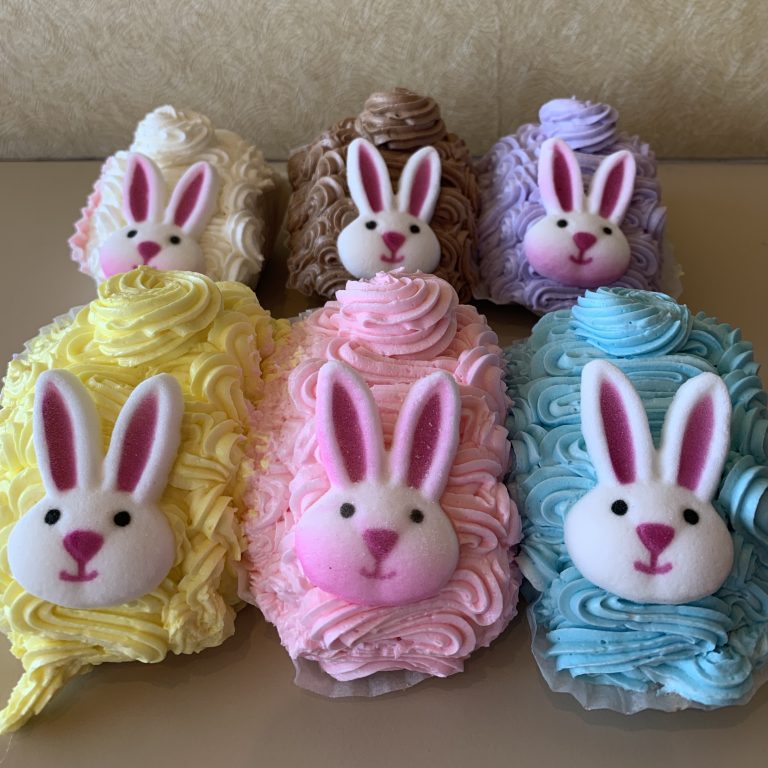 RABBIT COOKIE 4-PACKS
Rabbit Shaped Sugar Cookie
Iced in Pink & Chocolate Fondant
2 Pink and 2 Chocolate in each package
Sold in 4-packs only
CARROT COOKIE PACKAGE
3 Carrot Shaped Sugar Cookies
Coated in Colored Sugar
Wrapped in a Cello Bag
EASTER BUNNY COFFEECAKE
Butter coffeecake shaped like a bunny
Covered in streusel & icing
Decorated with Easter bunny icing
Serves around 12-15
Freezes well!
BABY BUNNY SIX PACKS
Yellow Cake filled with Buttercream
Includes 1 of the following icing colors: Chocolate, Pink, Yellow, Blue Lavender, and White 
Packaged in a Clear Container with a bow
Available ONLY in Pre-Packs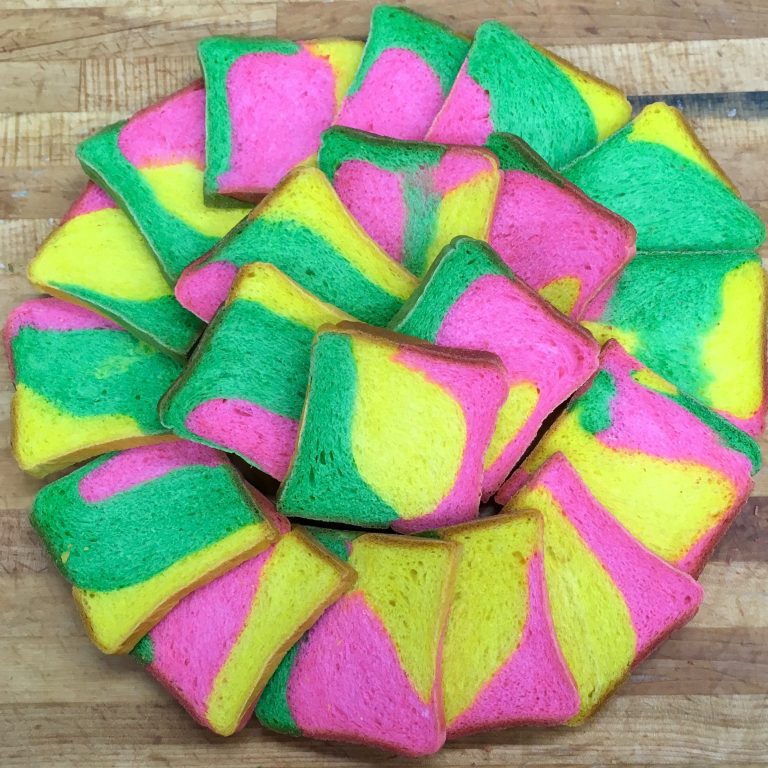 RAINBOW BREAD
White Sandwich Bread
Dyed Green, Pink, and Yellow
Shaped like a Sandwich Loaf
EASTER BREAD
Sweet Yeast Dough
Golden Raisins
Available in 1lb Loaves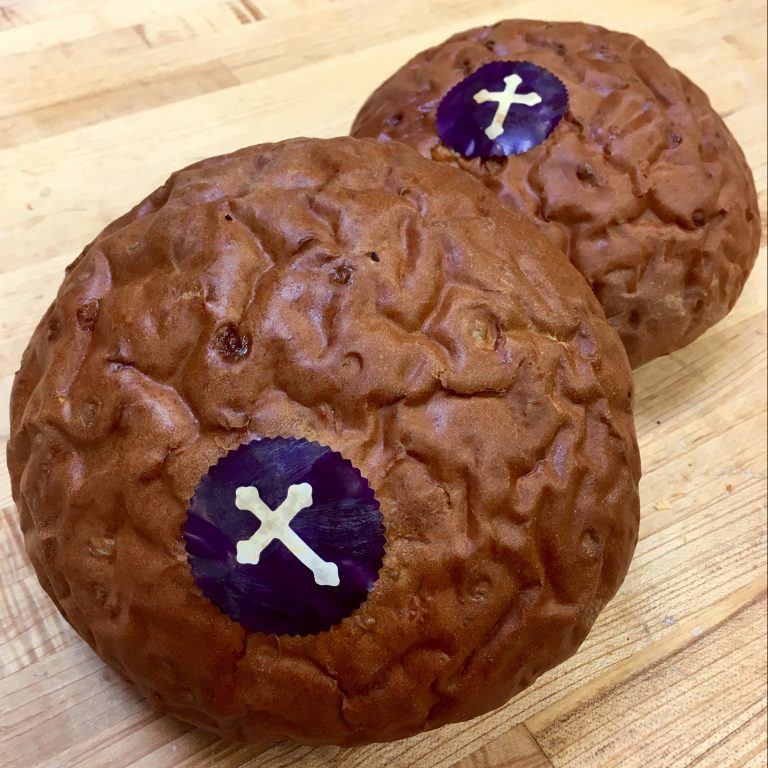 BLESSING BREAD
Round Rye Loaves 
Cross on top of each loaf
Choose from Plain or Seeded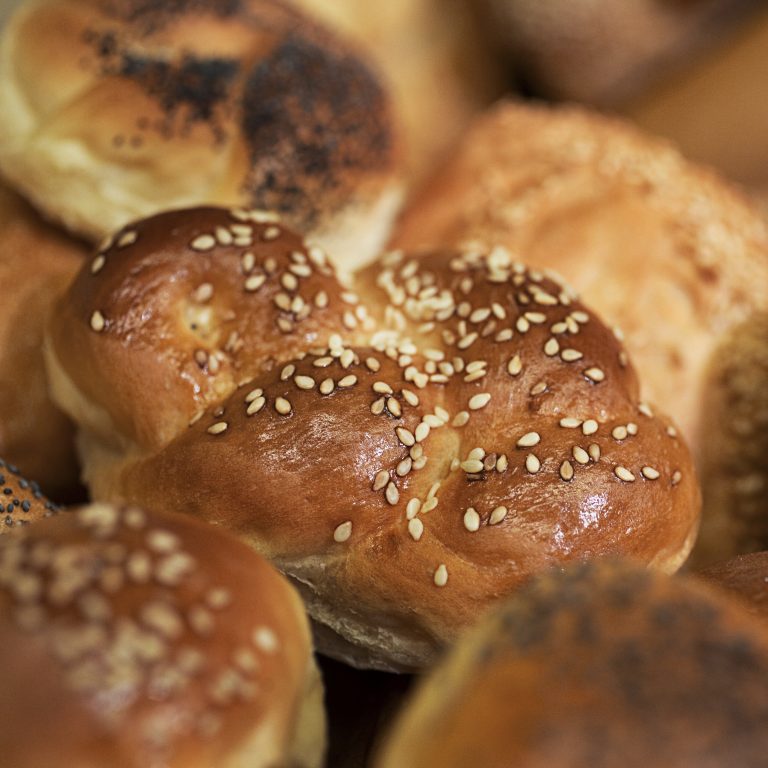 DINNER ROLLS
Butter & Egg Dough in Various Shapes
Available in 12 Packs ONLY
Choose from Assorted (w/ seeds) or Plain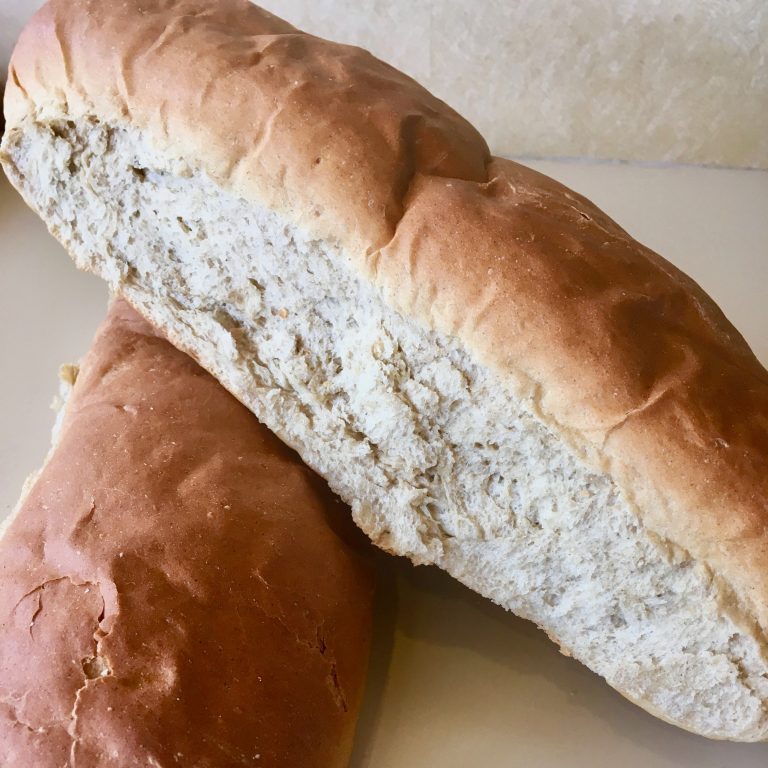 LIMPA BREAD - SEASONAL
Swedish Rye with citrus notes & a hint of anise
Soft, slightly sweet dough
Available until April 30th 
BUTTER COOKIES
Our famous butter cookies have become a holiday staple with families all over Chicagoland!
Choose from Assorted or No-Nut Assorted Boxes in 1/2 Pound & 1 Pound Boxes
FUNFETTI CAKE ROLL
Serve up something fun for the kids with our Funfetti Cake Roll. We bake colorful sprinkles into our white vanilla cake then roll it up with smooth vanilla buttercream. The cake roll is then iced with buttercream and covered in more sprinkles. It's a fun dessert to offer for Easter!
STRAWBERRY WHIPPED CREAM CAKE
On sale in April!  The Strawberry Whipped Cream Cake has tender yellow cake with a frozen strawberry filling, whipped cream icing, and a coconut cake crunch garnish. (CONTAINS NUTS)
-Available in 7" and 8"
RASPBERRY STRIP
Our buttery coffeecake dough filled with sweet raspberry preserves and topped with streusel crumbs & a drizzle of icing! Plus this delicious coffeecake is 15% off in April!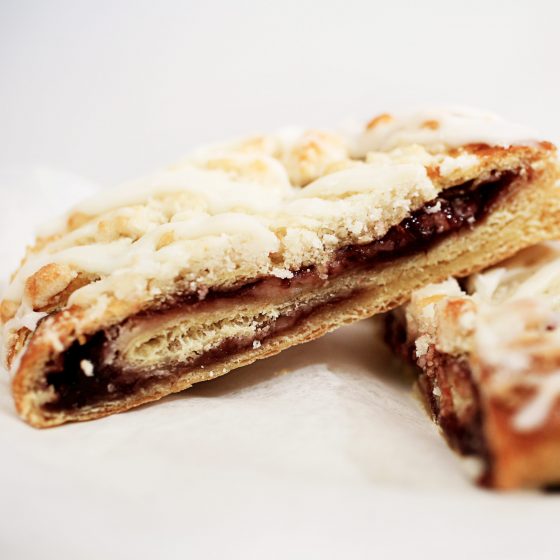 CARROT CAKE SQUARE
Enjoy a square of our moist and flavorful Carrot Cake full of spice, real carrots, pineapple, and nuts iced with our scrumptious cream cheese frosting and topped with a buttercream carrot.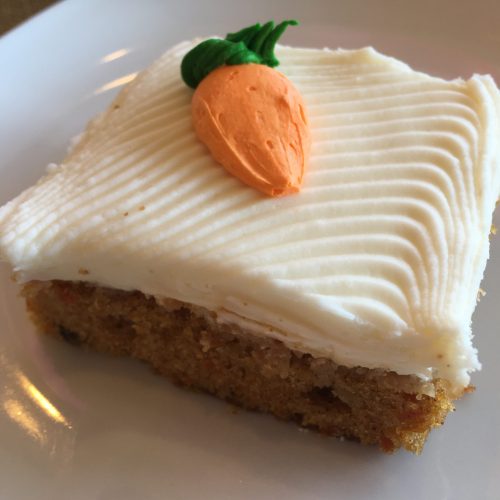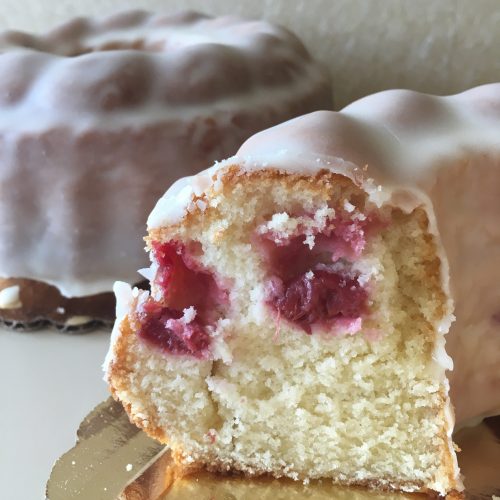 CHERRY CREAM CAKE
Every month we have a seasonal cream cake and April's flavor is our Cherry Cream Cake. Enjoy cherry pieces in a moist bundt cake that is covered in icing & decorated with red pixie dust! Serves about 6-8.
THE ANDERSONVILLE - SEASONAL
Available thru April 16th. A popular treat from the Swedish Bakery, this coffeecake has cardamom infused dough, almond paste & cinnamon sugar filling with a crystal sugar and sliced almond topping. It freezes well and won't be back until November so order extra and freeze them! 
GOURMET CUPCAKES
These flavors available thru April 30th
Raspberry Cheesecake
Red Velvet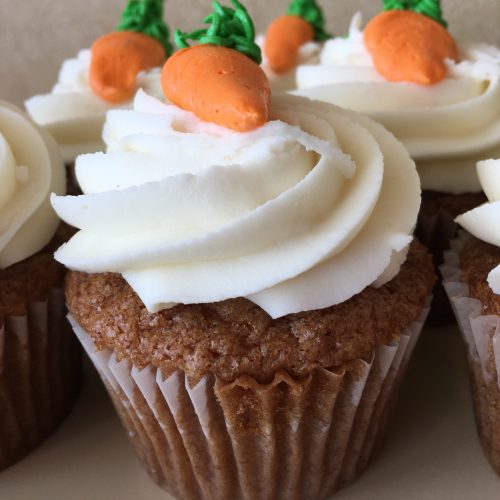 Carrot
Contact our bakery for more information about our Easter treats. We are a proud retailer of freshly baked delicious Easter desserts throughout Elk Grove Village, Illinois and the Chicago Metro area.