Bite Size Delights
Mini Pastries & Butter Cookies
Most miniature pastries are not available to order online - please call to order
NYE Cake & Cookies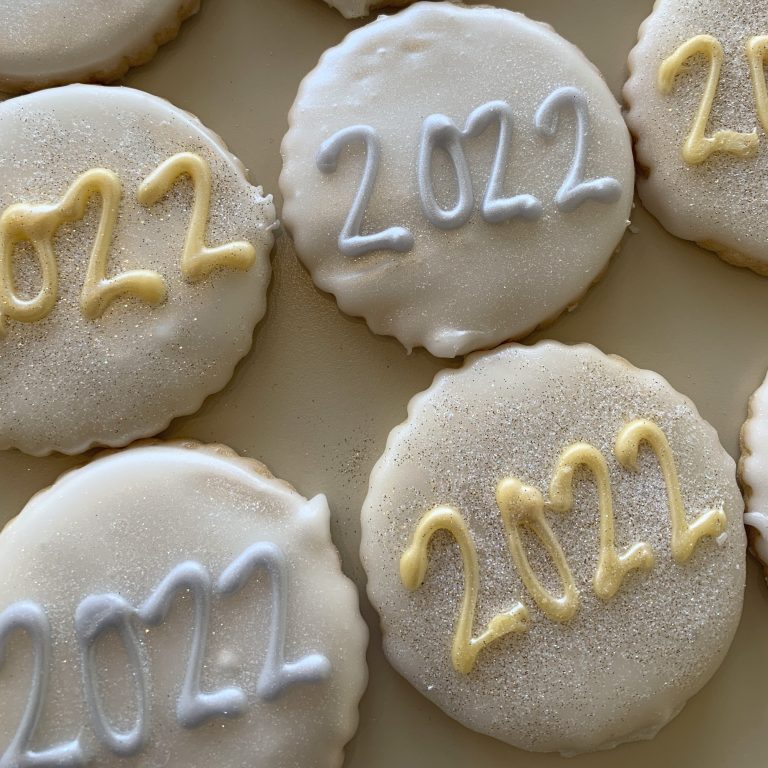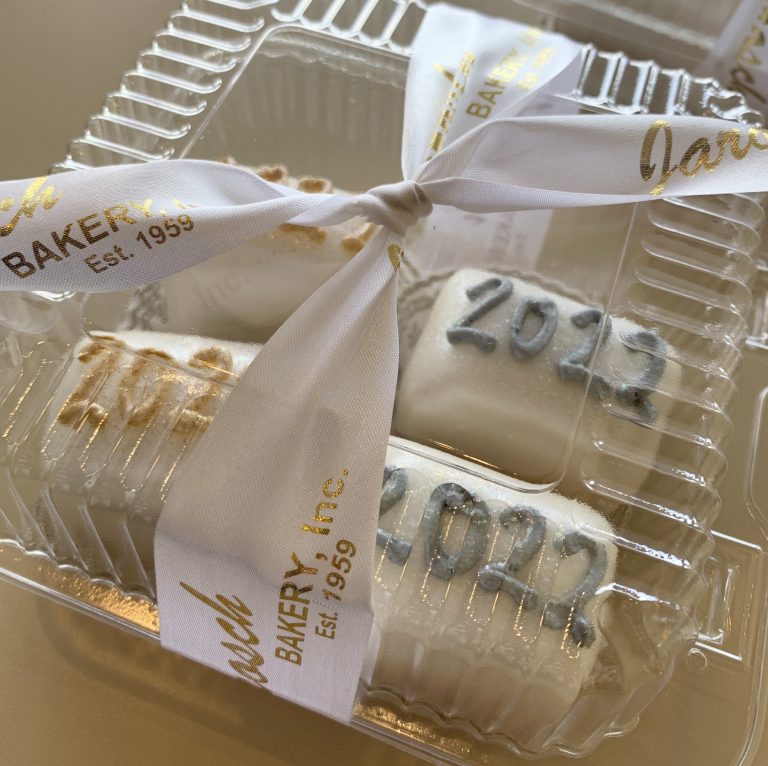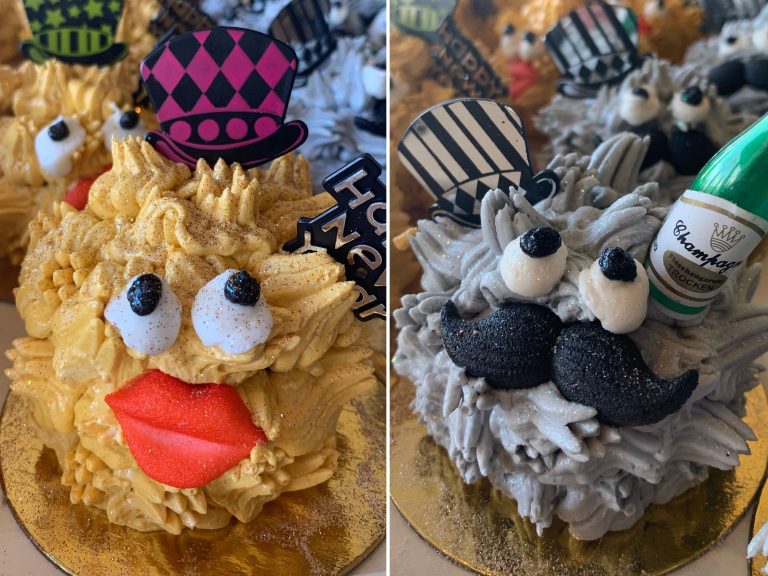 These New Year's Eve Cookies are sugar cookies iced in white fondant with a gold or silver year written in fondant as well. For the finishing touch, the cookies are pearlized to sprinkled with pixie dust. *The Cookies will reflect whatever the current New Year will be despite what the photo shows.*
Our New Year's Eve Petit Fours are sparkly morsels made with vanilla cake, strawberry preserve and buttercream filling, and white fondant icing. Each petit four is decorated with the new year written in either gold or silver and sprinkled with pixie dust. ONLY AVAILABLE IN 4-PACKS *The Petit Fours will reflect whatever the current New Year will be despite what the photo shows.*
Our Midnight Party Monsters have a cupcake center covered with gold or silver "fur" buttercream that's been dressed up with pearlized spray and pixie dust. We add a few fun picks to finish these decked out desserts that everyone will love!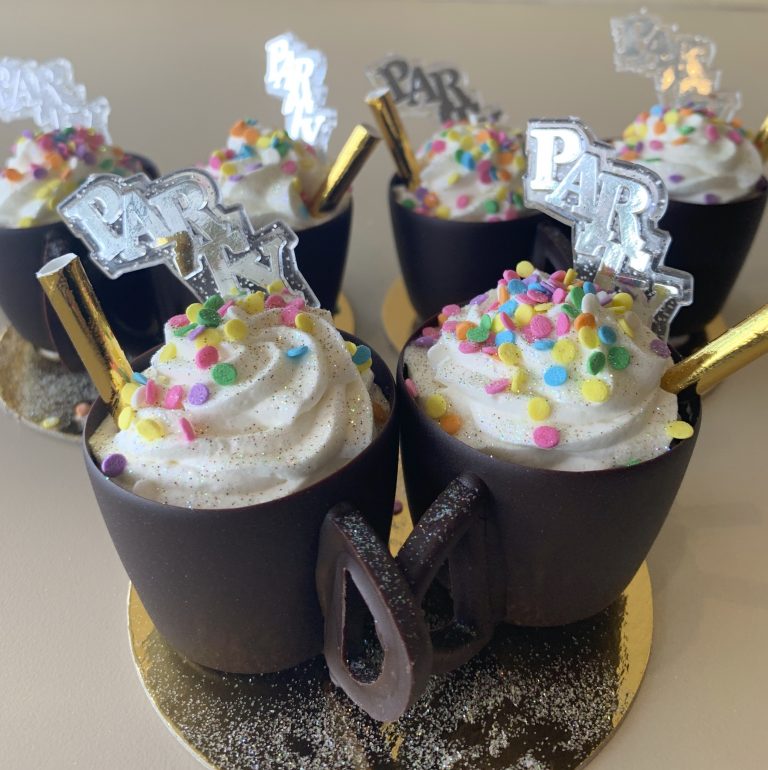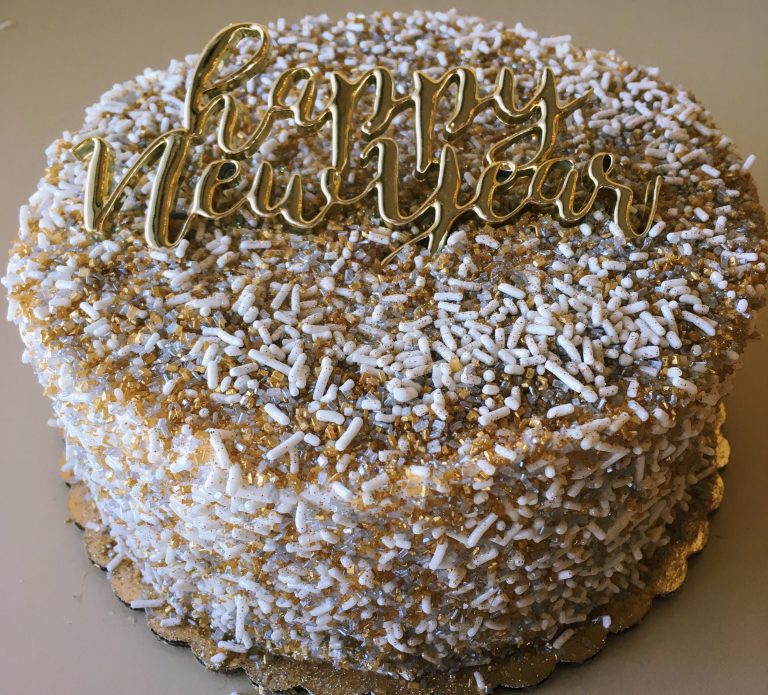 The Strawberry Champagne Mousse Cups have a strawberry champagne mousse filling packed into 2 edible chocolate cups which are both topped with whipped cream and party decorations. Each one comes with 2 cups so that you can cheers a loved one when the clock hits Midnight on New Year's Day!
This New Year's holiday, celebrate with a spectacular Jarosch Bakery New Year Sprinkle Cake! Serving 6-8, this 7" cake has a layer of yellow and a layer of devil's food cake with creamy buttercream filling and icing. A mixture of white sprinkles with gold and silver sugars cover the cake and are dressed up with a sheen of pearlized spray and touch of gold sparkle. The cake is then finished with a festive New Year's decoration.
Contact us to shop for your special Christmas desserts this holiday season. We create a wide selection of holiday treats for our customers throughout Elk Grove Village, Illinois, and the Chicago Metro area.