Paczki Day & Mardi Gras • February 21st, 2023
Laissez les bons temps rouler! If you're craving classic Chicago paczki, look no further than Jarosch Bakery!
From February 6th thru February 21st, we will have King's Cakes, Paczki, and more available in store!
Ordering Paczki
Paczki Day is Tuesday, February 21st, 2022. These Polish delicacies-- pronounced "Poonch-key"-- are traditionally fried yeast donuts filled with various jams and covered in powdered sugar. However, Jarosch believes in a greater filling to donut ratio so-- with the exception of our Custard Paczki-- we slice our Paczki in half and add a heaping amount of delicious filling! Choose from 12 filling flavors.
ORDER DEADLINES & HOW TO ORDER
Available from Feb 6th thru Saturday, Feb 18th until 2pm
Phone Ordering: 847-437-1234
Now thru Saturday, Feb 18th until 12pm
Fax Ordering** using our Paczki Form: 847-437-1268
Now thru Saturday, Feb 18th until 4:30pm
(Click & Download as many of our Paczki Order Forms that you'll need and fax them over)
**Please note that all fax orders will be confirmed by phone within 1 to 12 hours of receiving the fax so leave a phone number and time frame at which we can reach you. If you do not receive a call from us within that time period, please call us to confirm we received your fax.  We DO NOT ACCEPT EMAIL ORDERS or SAME DAY FAX ORDERS.
Please Note: We DO NOT individually wrap paczki.
While we can divide your paczki order up, we require a minimum of 2 paczki per box.
APPLE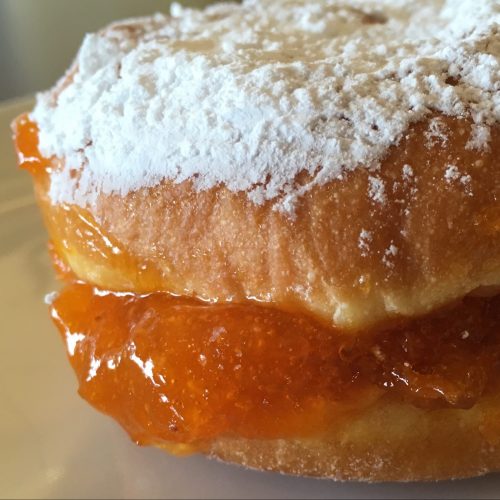 APRICOT
BLUEBERRY
CHEESE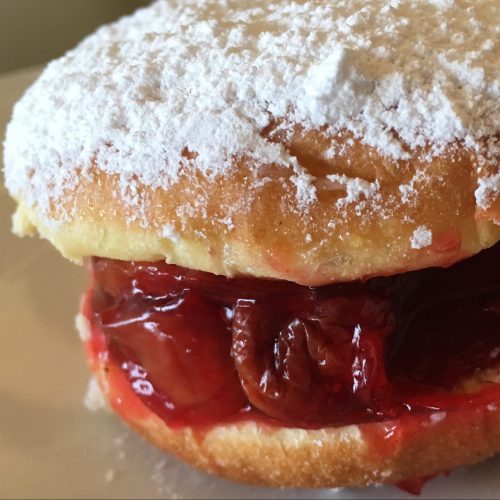 CHERRY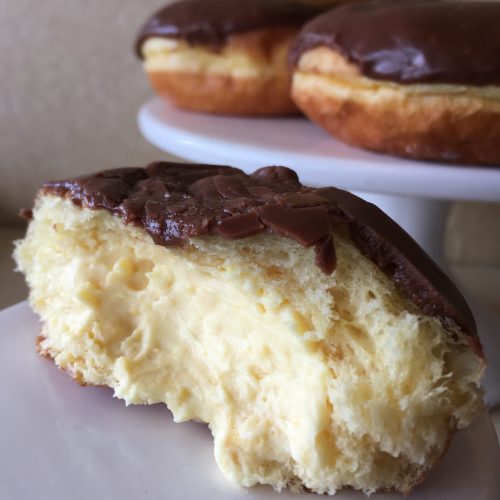 CUSTARD W/ CHOCOLATE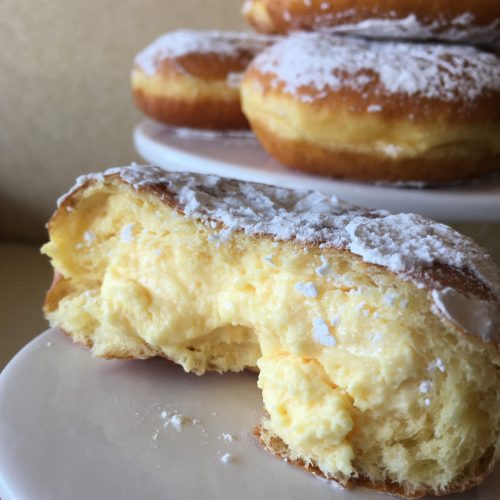 CUSTARD W/ POWDERED SUGAR
LEMON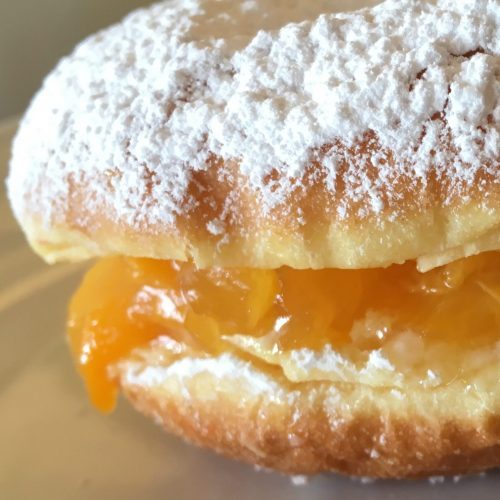 PEACH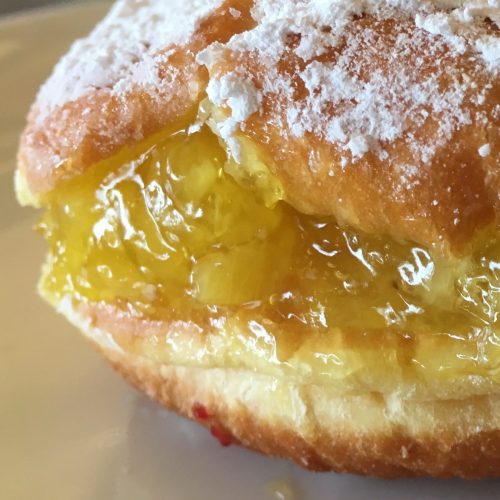 PINEAPPLE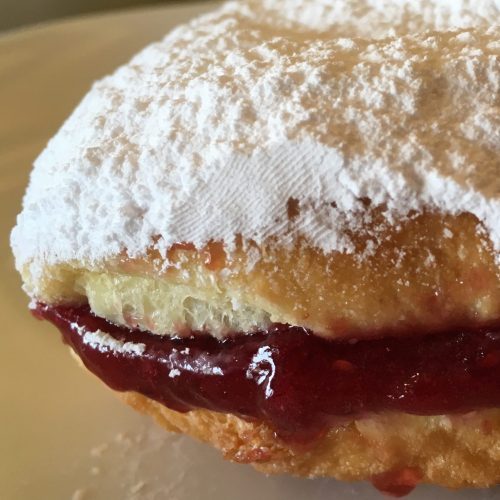 RASPBERRY
STRAWBERRY
King's Cakes
Celebrate Carnival season with a King's Cake! The history of this cake dates back 300 years and since it's considered bad luck to consume a King's Cake outside of Mardi Gras season, we suggest you enjoy a few before the season ends.
The Jarosch Bakery King's Cake uses Danish coffeecake dough filled with one of three flavors: All Butter, Raspberry, or Almond..Each is generously drizzled with classic icing and colored sugar. Mardi Gras beads and the baby figurine are placed on top of the cake. These are fun treats to share at work or with family and friends!
RASPBERRY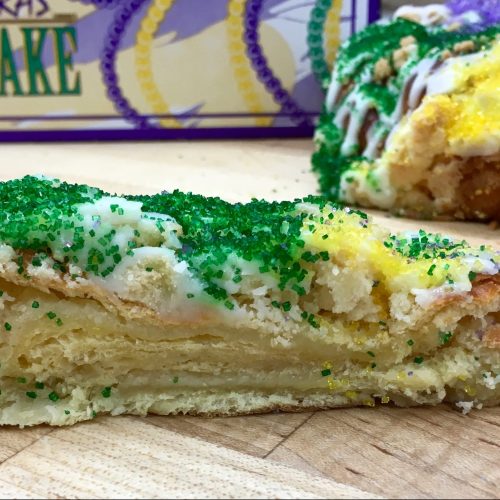 BUTTER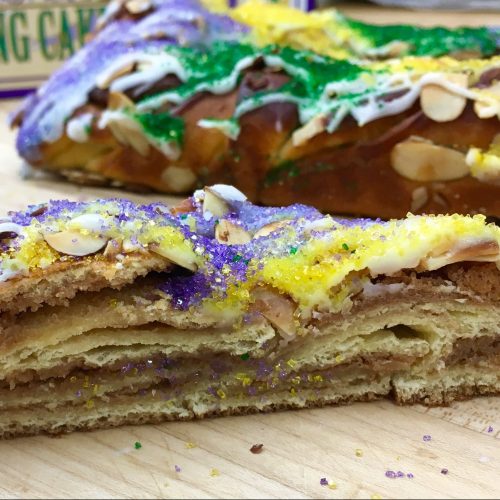 ALMOND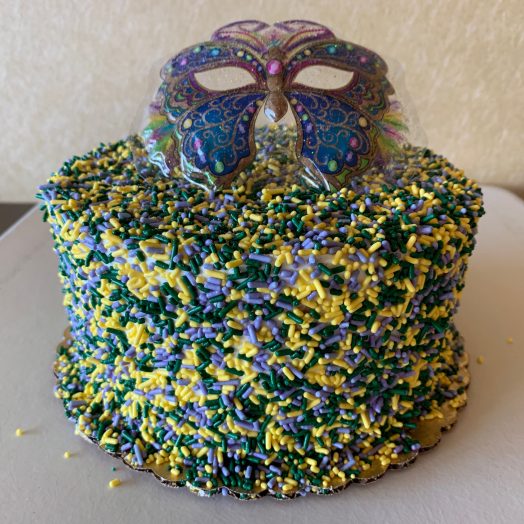 Sprinkle Cake
Yellow & Devil's Food Cake
Buttercream Filling
Buttercream Icing
Mardi Gras Sprinkles
Cupcake Six Pack
Yellow & Devil's Food Cupcakes
Buttercream Icing
Mardi Gras Decorations
DECO SUBJECT TO CHANGE