Celebrate Mom with Jarosch
Jarosch Bakery is always closed on Sundays, therefore all Mother's Day orders must be picked up by 5pm on Saturday, May 8th.
Mother's Day CENTERPIECE CAKE
•Pink Ombre colored White Cake
•Buttercream filling & icing
•Pink Pearl drop bottom border w/ sprinkles
•Pink "Happy Mother's Day" script
•Decorated with Pink Rosette flowers & Pixie Dust
This cake is ORDER ONLY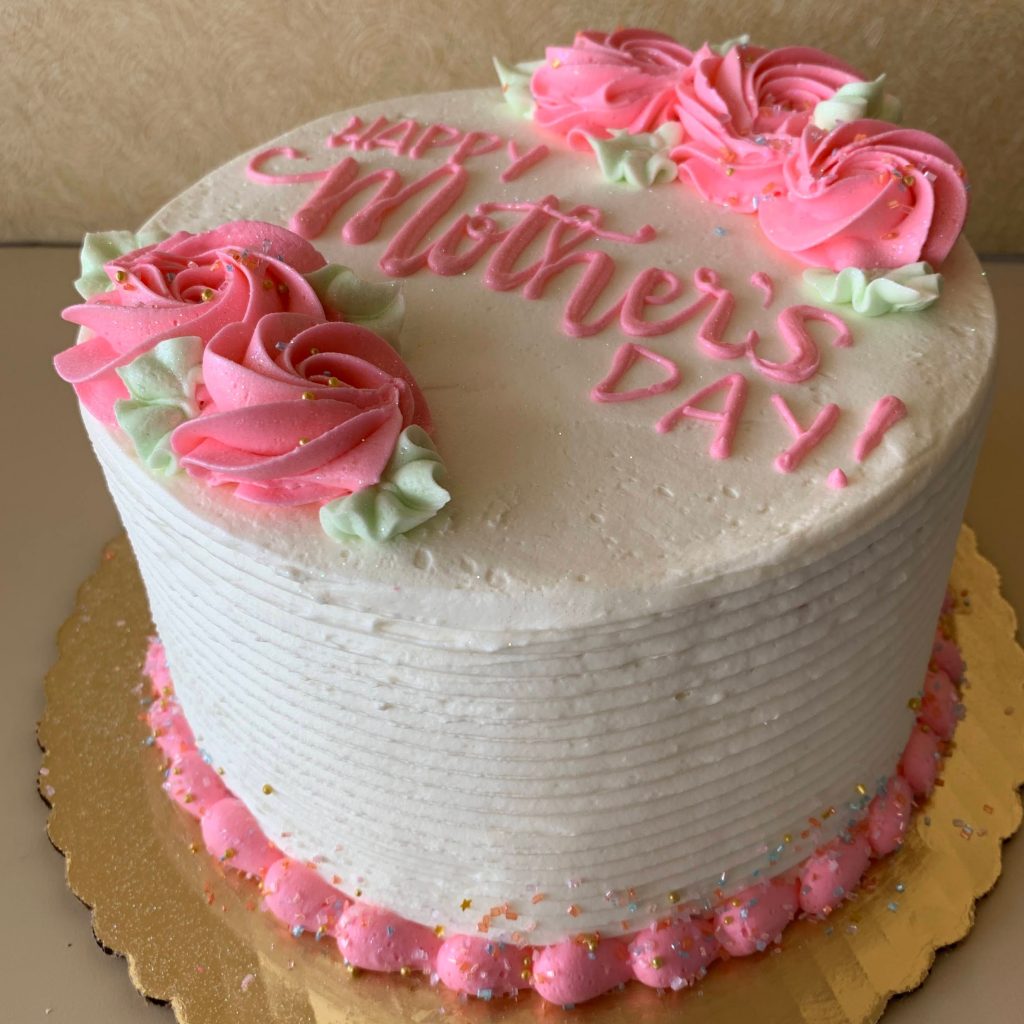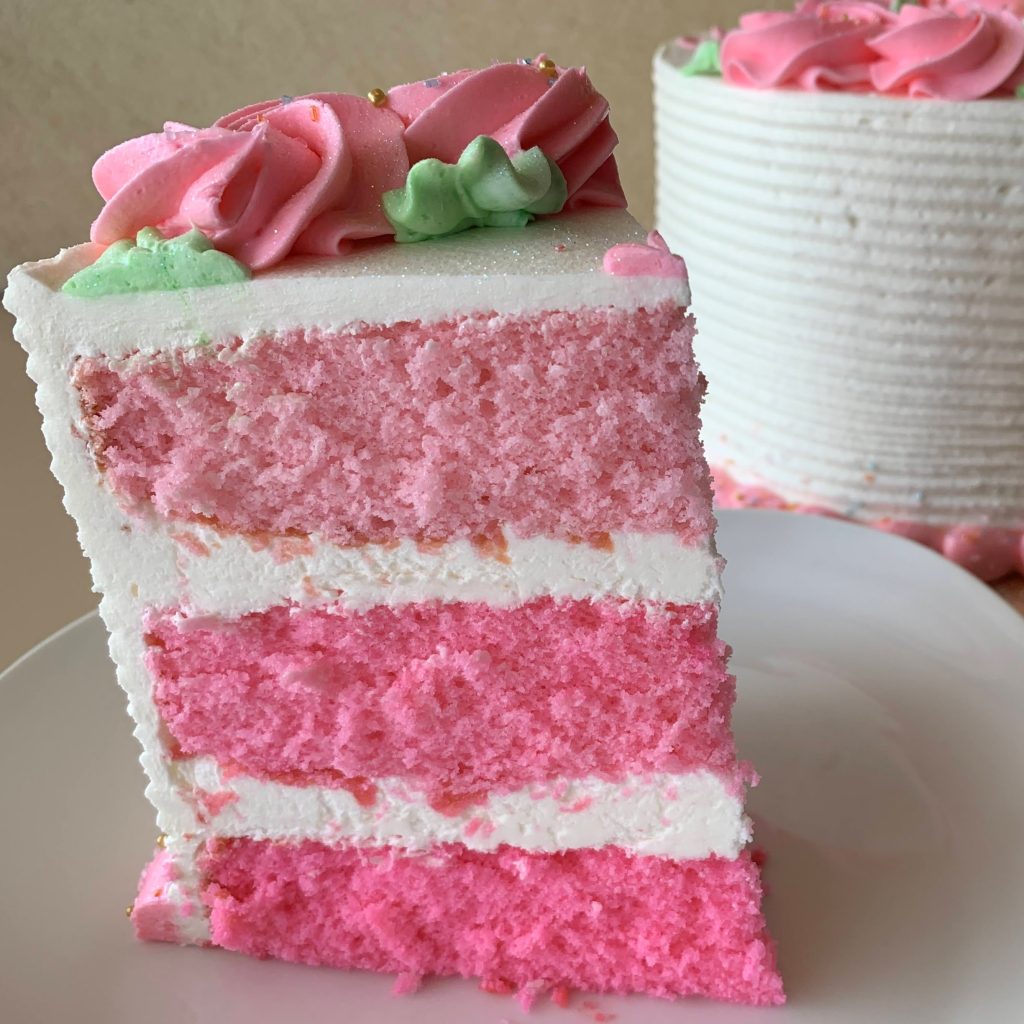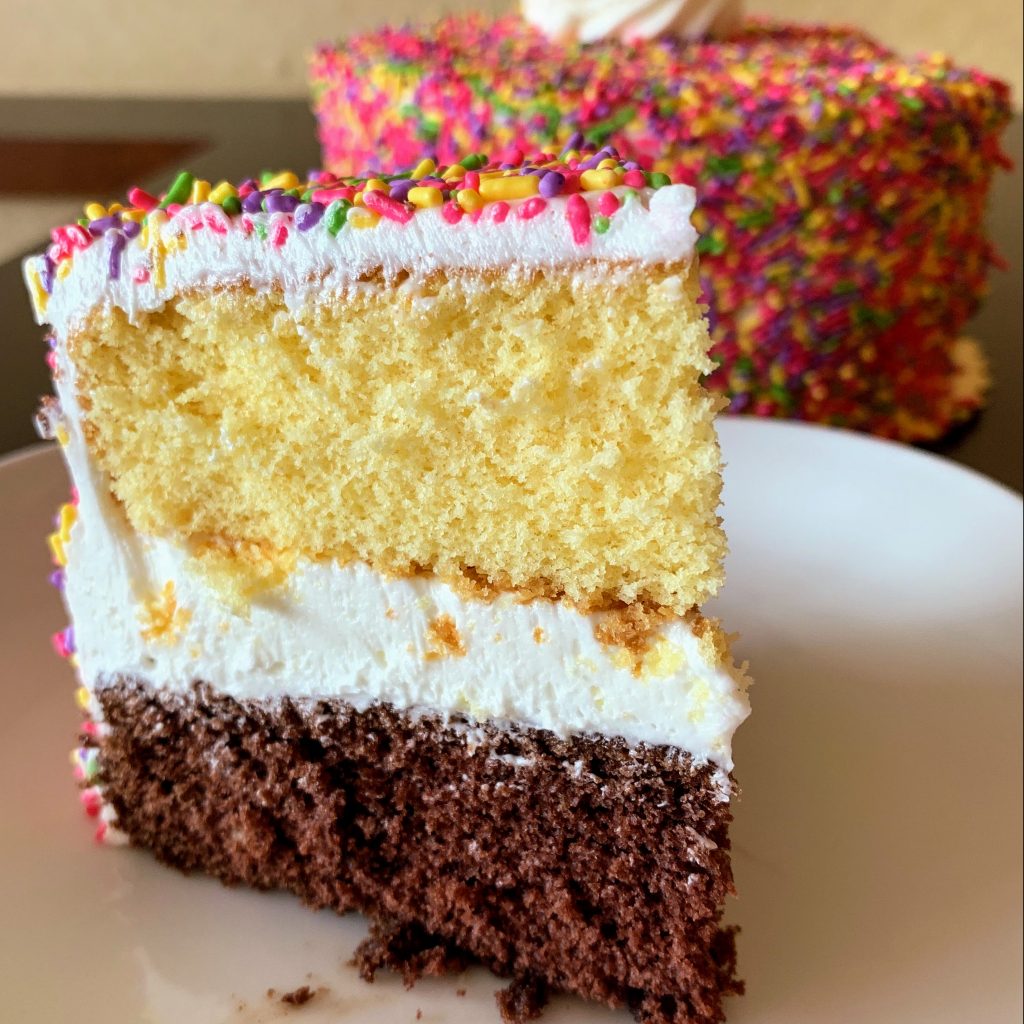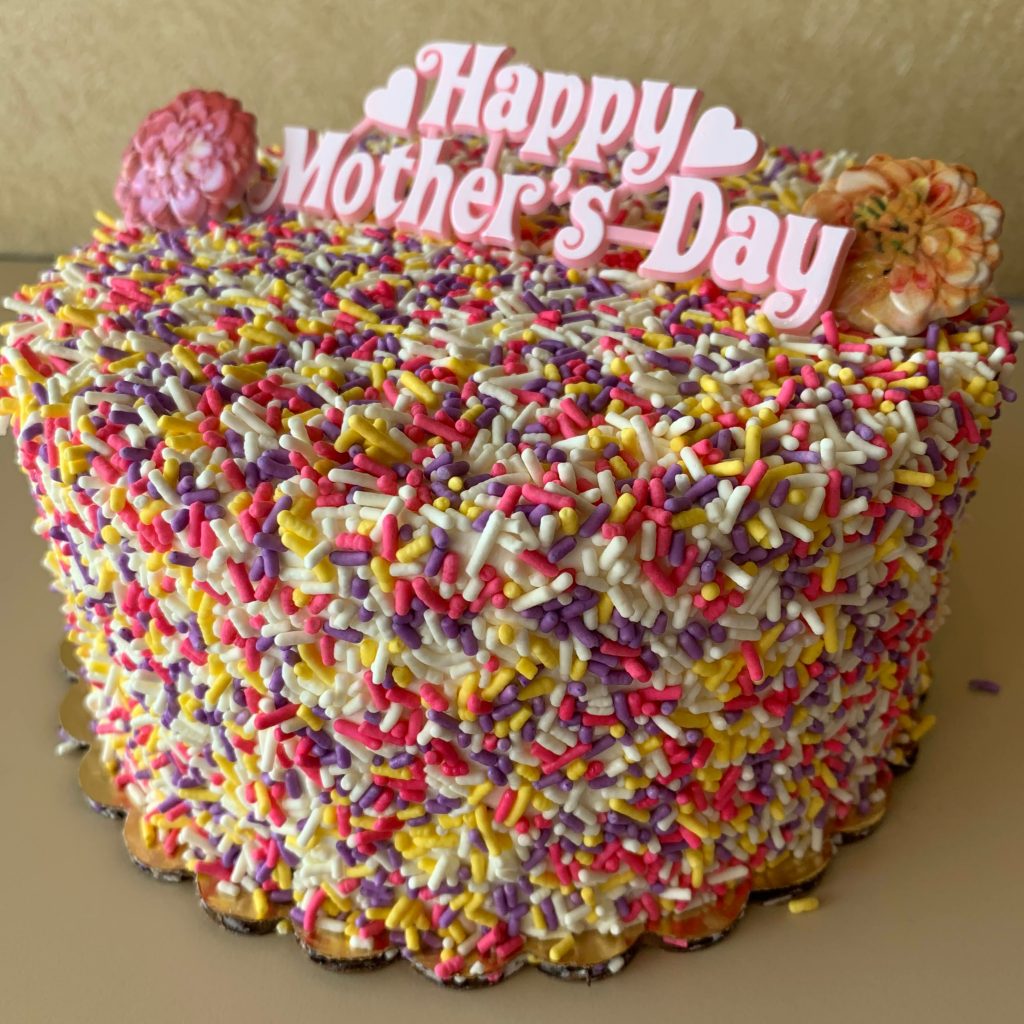 SPRINKLE CAKE
•Yellow & Devil's Food Cake
Buttercream Filling
•Buttercream Icing
•Multi-sprinkles covering the top & sides*
•Mother's Day topper*
*Topper and Colors vary
NEW DESIGN! DIY MOTHER'S DAY COOKIE KIT
Keep the kids busy while Mom relaxes! 
•10 Sugar Cookies
•5 Pastel Buttercream Piping Bags
•3 Sprinkle Containers
•$19.95 per kit - PREORDERS RECOMMENDED
Additional 6 Cookies available for $5.95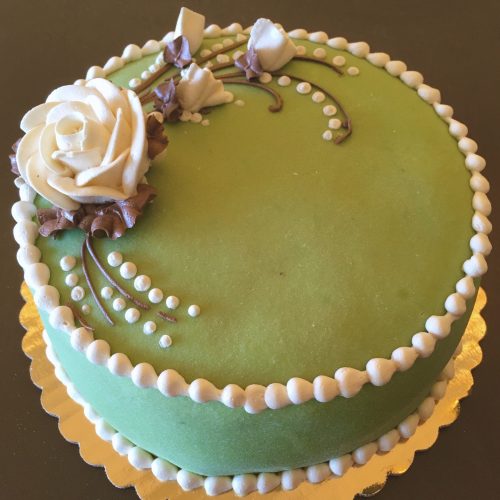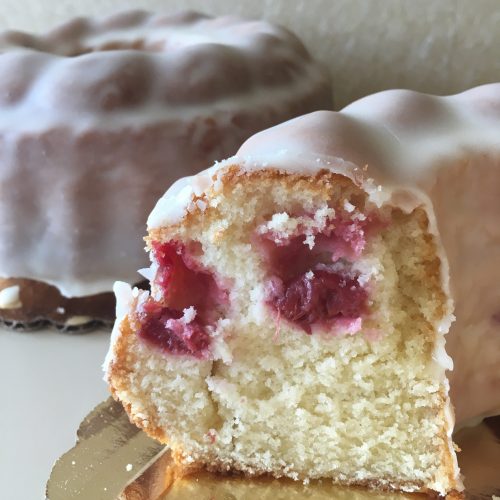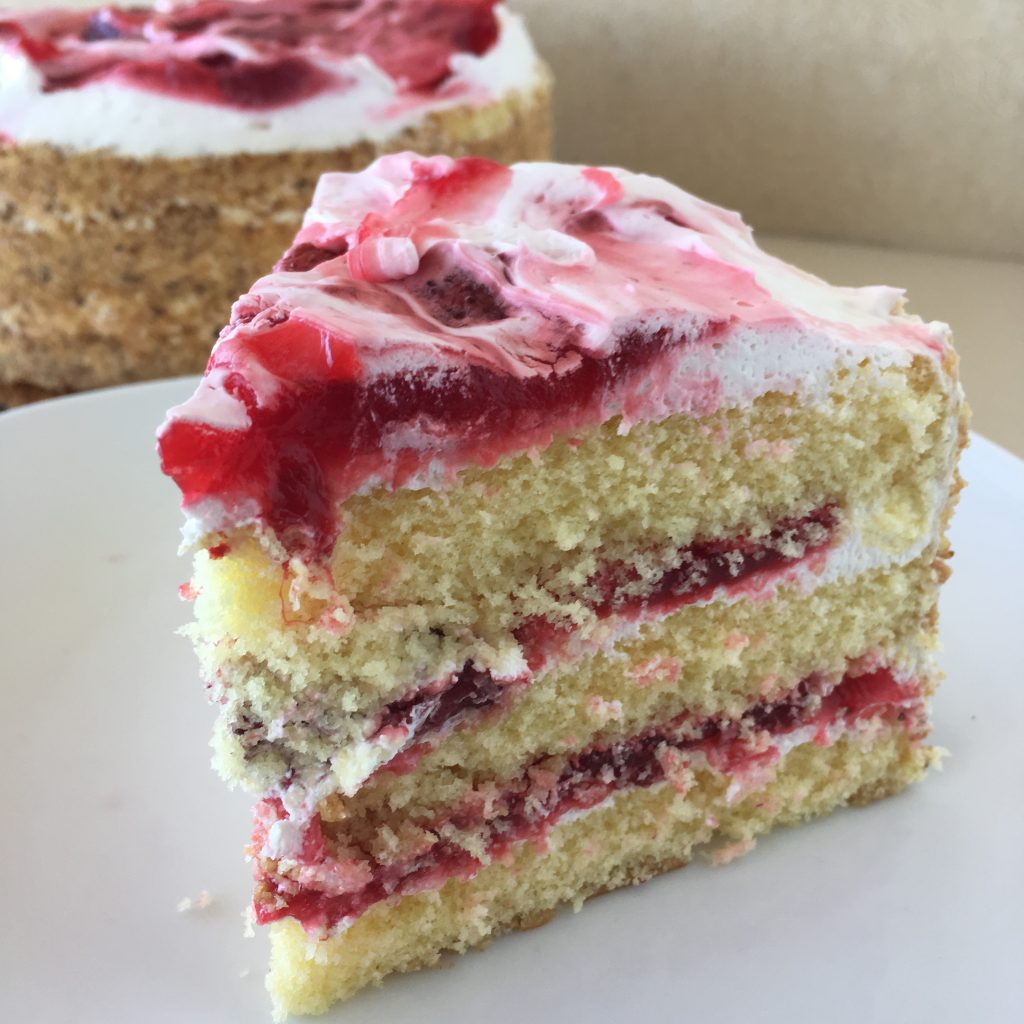 The Princess Torte! Made famous in the Chicago area by The Swedish Bakery, which closed its doors in 2017 after 88 years in the baking business, they kindly shared their recipe for with us. The Princess Torte has layers of yellow cake with homemade whipped cream and custard fillings. We then lightly ice the cake with whipped cream and enrobe it with scratch-made sage green marzipan. Finally, the torte is finished with a lovely buttercream rose embellishment and pearl drop borders.
The Cherry Cream Cake is an ideal treat for Mother's Day Brunch! Sour cream adds moisture to the sweet cake base while whole, tart Michigan cherries mixed into the batter counterbalance the cake's sweetness. Once cooled, the Cherry Cream Cake is covered with a sweet and tangy lemon glaze to finish this flavorful cake.
Our special May whipped cream torte is not only on sale but it's an absolute customer favorite... it's the Strawberry Whipped Cream Cake! Enjoy layers of yellow dough with frozen strawberry filling (strawberries cooked in a glaze), whipped cream icing, coconut crunch on the sides (contains almond), and a strawberry swirl on top. Moms who love strawberry will love this cake - just remember to refrigerate it! 15% off May 3rd - May 29th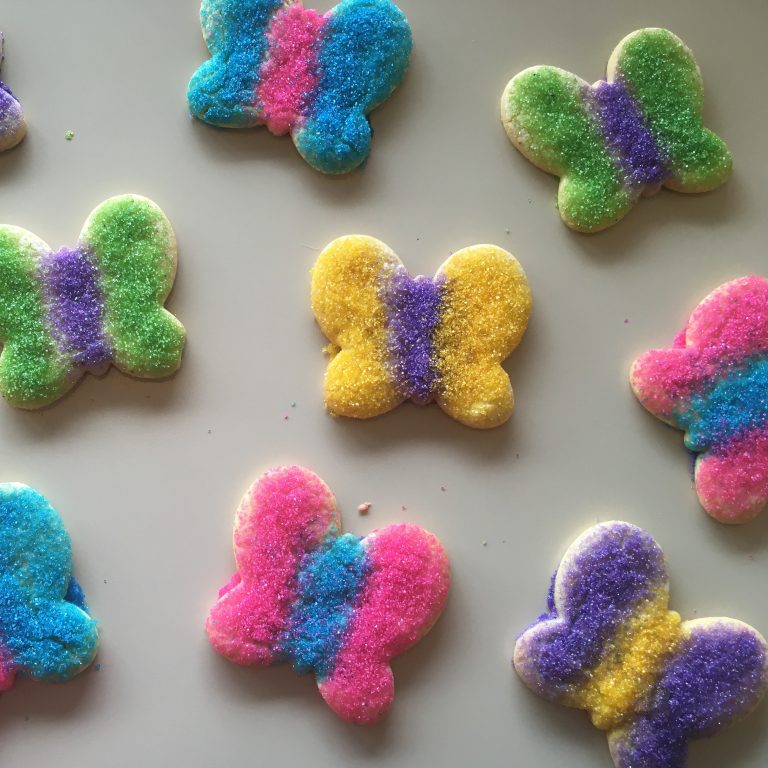 BUTTER COOKIE BOXES
Assortments available in 1/2# & 1# boxes
No-Nut & Assorted options
Preorders Recommended
PASTEL FACE COOKIES
Sugar Cookie
Iced in Melted Fondant
Available in various pastels
HOLIDAY COOKIE PACKAGE
Six flower shaped sugar cookies
3 colored sugar & 3 sprinkle
Packaged in a Cello Bag & Bow
BUTTERFLY COOKIES
Sugar cookies decorated in a variety of colored sugars
Sold individually 
Wrapping options available - please order ahead
STRAWBERRY SHORTCAKE
Single layer of Yellow Cake Dough
Topped with Glazed Fresh Strawberries
Whipped Cream Border
Preorders Recommended
STRAWBERRY CHEESECAKE
New York Style Cheesecake
Topped with Glazed Fresh Strawberries
Butter Cream Border
Preorders Recommended
STRAWBERRY WHIPPED CREAM PIE
Homemade pie dough
Filled with Glazed Fresh Strawberries
Heaped with Whipped Cream
Preorders Recommended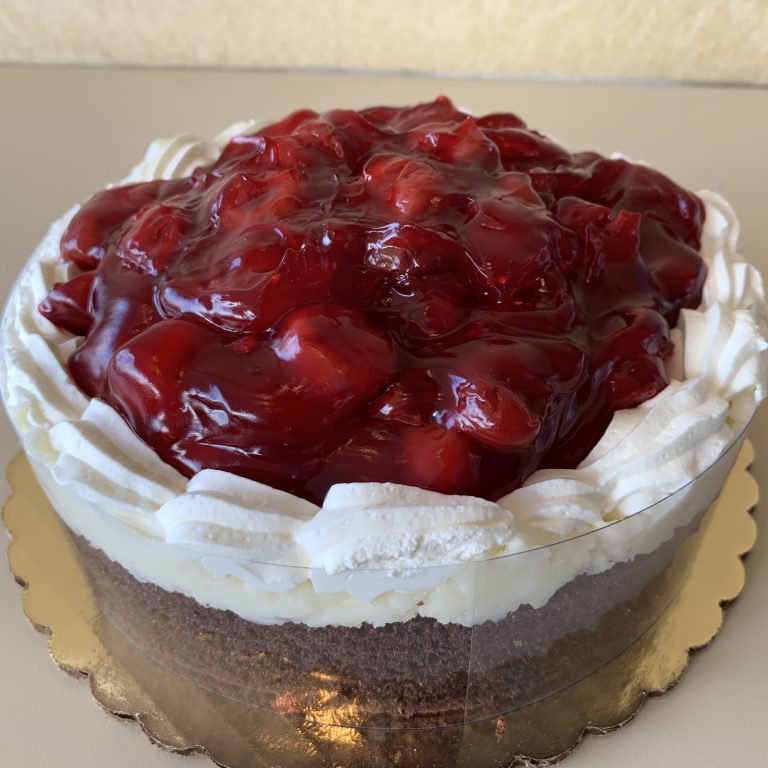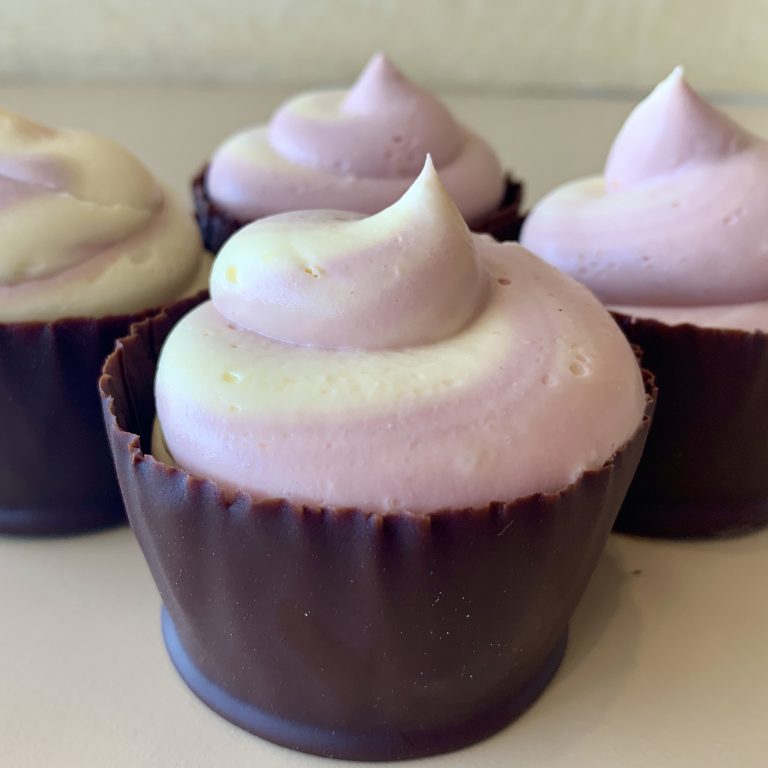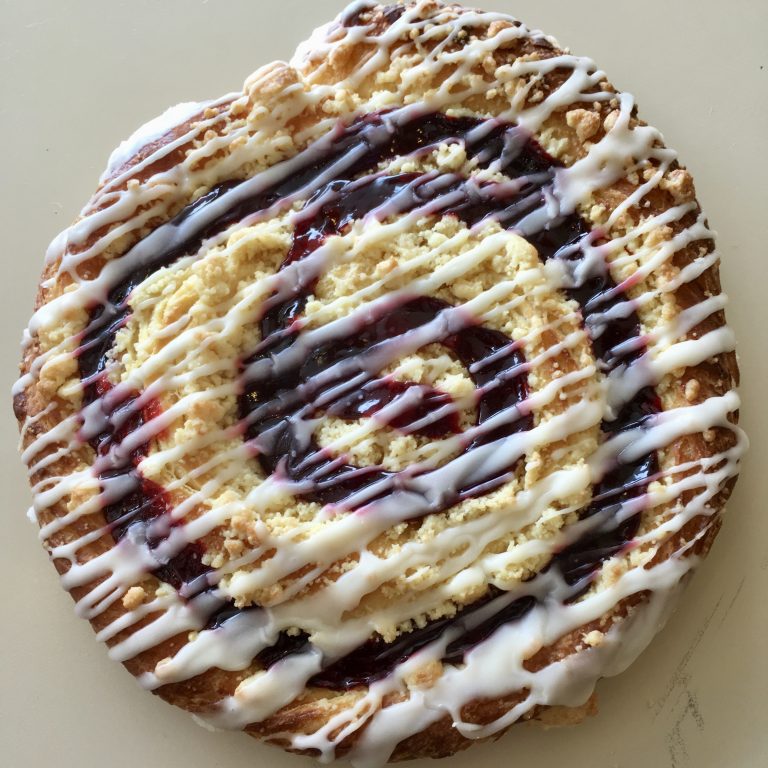 CHOCOLATE CHERRY SHORTCAKE
Devil's Food Dough
Cherries
Whipped cream border
Requires Refrigeration
RASPBERRY LEMONADE CREME CUP
Swirl of Raspberry and Lemon Mousse
Semi-Sweet Chocolate Cup
Requires refrigeration
APPLE BLACK RASPBERRY RING
Classic Coffeecake Dough
Apple Black Raspberry preserves swirl
Streusel & Icing
15% off May 3rd - May 29th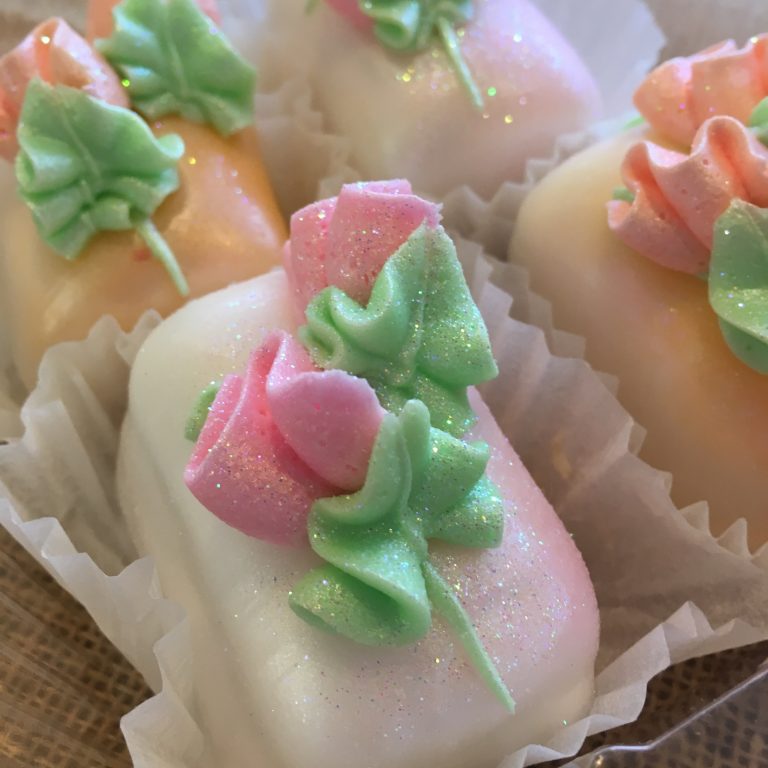 CUPCAKE 6 PACK
3 Yellow & 3 Devil's Food Cupcakes
Iced with Colored Buttercream
Garnished with Sprinkles
PETIT FOUR PREPACK
4 Petit Fours packaged & wrapped
Strawberry Preserve filling
Melted Fondant Icing
MINIATURE CAKE SQUARES
Bite size pastries made with cake & filling
Available in Cannoli, Tiramisu, Rum, Lemon Raspberry, Strawberry Mousse, Mocha, and Raspberry Chambord
Preorders Required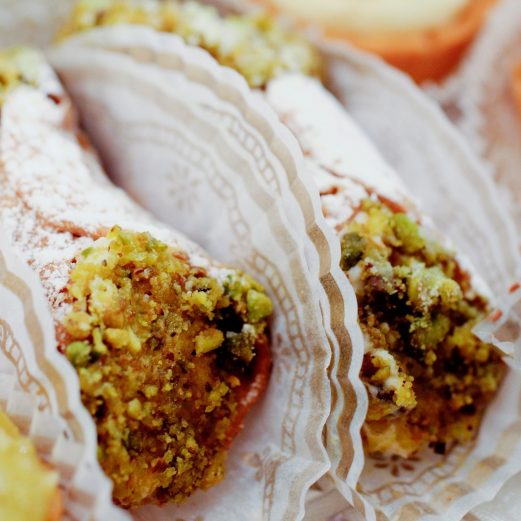 MINI ECLAIRS
Pate Choux Pastry filled with Custard
Covered with Chocolate Icing
Preorders Recommended
MINI MOUSSE CUPS
Homemade Mousse in Edible Chocolate Cups
Available in Chocolate, White Chocolate, Raspberry, Kahlua, & Amaretto
Preorders Required
MINI CANNOLIS
Cannoli filling with Chocolate Chips
Garnished with either Chocolate Chips, Pistachios, or Sprinkles
Preorders Required
Contact us to purchase a Mother's Day cake for your mom's special day. We offer tasty treat options for purchase at our bakery Elk Grove Village, Illinois, proudly serving the Chicago Metro area.