Game Day Goodies
These Football Party treats will only be AVAILABLE ON BIG GAME WEEKENDS so PRE-ORDERS are highly recommended.
Pre-Order & Pickup Dates
January 20th & 21st - Limited Menu
January 27th & 28th - Full Menu
February 10th & 11th - Full Menu
Most of these items are NOT available online and must be pre-ordered by calling the bakery.
Our friendly staff can answer your questions and take your order to ensure we save the treats you want for your Football viewing party.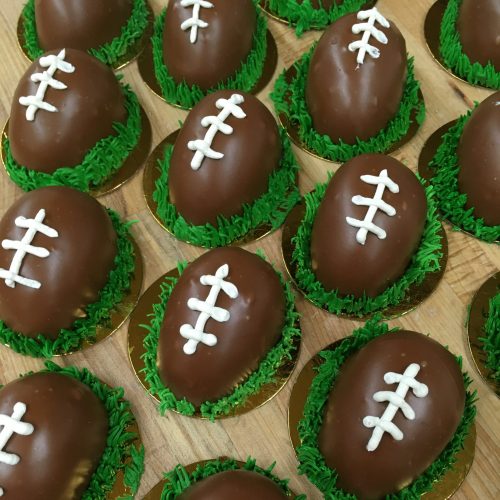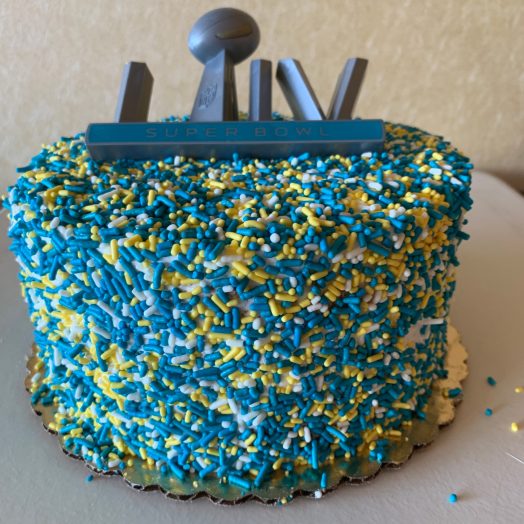 FOOTBALL CAKES
Individual Devil's food cakes
Buttercream Filling
Chocolate Fondant Icing
Available throughout January
SPRINKLE CAKE
7" Yellow & Devil's Food Cake
Buttercream Filling & Icing
Colors can be specified
Available on game weekends
FOOTBALL COOKIES
Sugar Cookies
Cut into a Football Shape
Iced with Melted Fondant
Available throughout January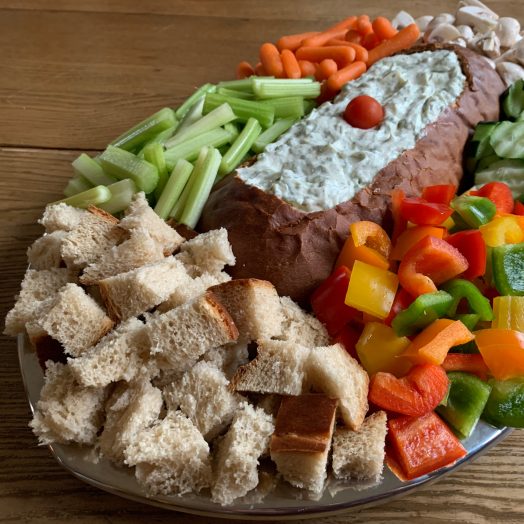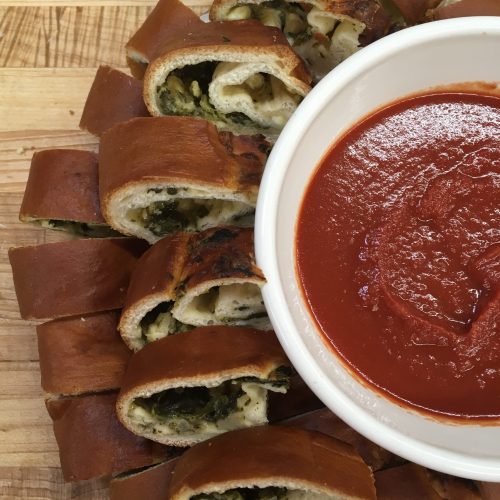 DILL DIP
Creamy dip with green onions & dill
Pairs well with veggies & rye bread
Great on burgers, sandwiches, & fish
RYE BREAD
Comes Plain or Seeded
Available in Large Loaf & 1# Round
Cocktail Rye is ORDER ONLY
SPINACH FETA BREAD
Bread dough rolled with cooked Spinach & crumbled Feta
Toast in the oven
Orders HIGHLY Recommended
MARINARA SAUCE
Sweet & light Marinara
Perfect dipping sauce for a Spinach Feta Bread appetizer
Available on game weekends
How To Prepare the Spinach & Feta Bread:
Preheat oven to 300 degrees. Remove spinach & feta bread from plastic bag and place bread on a baking pan or stone. Warm the bread in the oven for approximately 20-25 minutes. Once warmed, slice bread into 1-1.5 inch pieces.
Put marinara sauce in a small saucepan and warm on stove at medium-low heat until hot.
Dip spinach & feta bread into warm marinara and enjoy!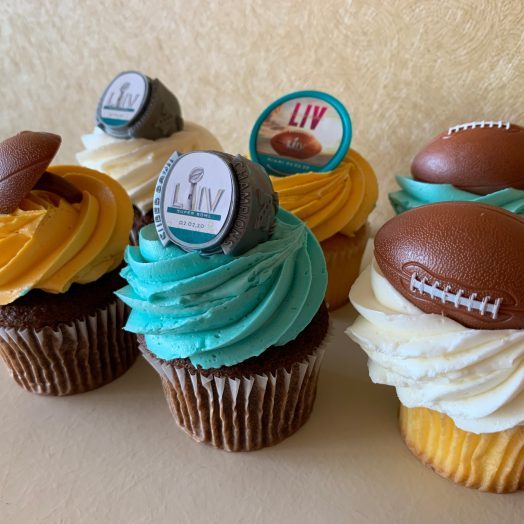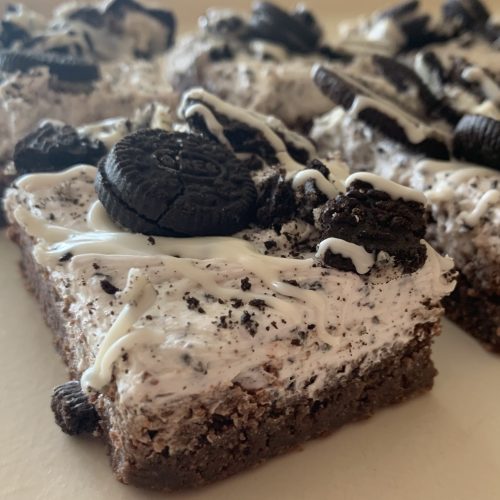 GOURMET S'MORE BROWNIES
No-Nut Brownie
Marshmallow Buttercream icing
Marshmallows, chocolate, & graham garnish
Available only in 6 Packs
CUPCAKE 6 PACKS
3 Yellow & 3 Devil's Food Cupcakes
Swirled Colored Buttercream
Deco subject to change
GOURMET OREO BROWNIES
No-Nut Brownie
Oreo Buttercream icing
Oreo & White Chocolate garnish
Available only in 6 Packs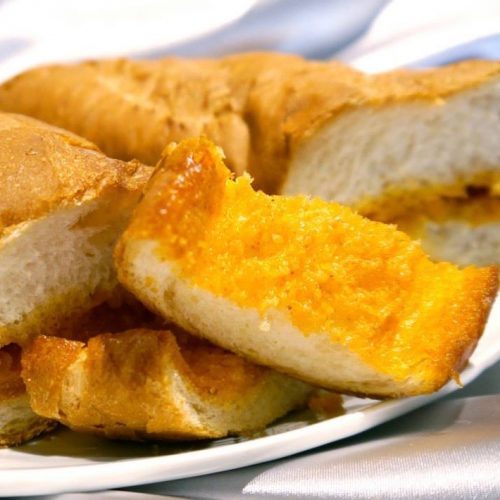 CORNBREAD
Scratch-made Cornbread
Available in 8x8 Square "Loaf"
Delicious with Chili or served warm with honey & butter
GARLIC BREAD
Classic French Bread
Sliced & covered with our Garlic Butter
Bake or Grill & serve as a side